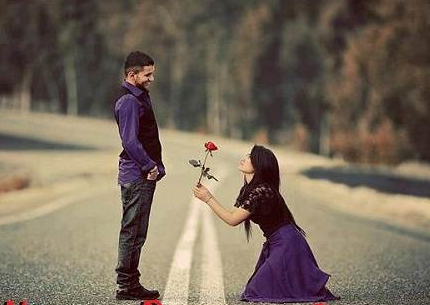 Today in the internet world, most of the girls think that social networking site is a good way, actually it's very hard to find out that which way goanna capture yours boyfriend attention.
You want to tell him that you really love him. But now the question is how to tell? Here are some classic ways to make him your love noticeable.
Be funky
If you have good understanding and knowledge of expressing yourself then go ahead and pick out some innovative ideas from your box. Think from the boys' angle, so that guy can feel connected with you.
Interest in his interest
Show your interest in his hobbies. Try to be creative in the way you propose him by becoming creative with his hobbies. By this he will come to know that someone there in the world is interested in his interests and in him.
Advance your imagination
Don't be pessimistic that your love proposal will not be accepted. Increase you capability to imagine the ways you can use to propose. Whether you want to tell him in a straight forward manner or want to give him some hints that will help to reveal your love message.
Keep it a secret
Never disclose the idea that how and when you are going to propose a guy, as may this lead to backfire, so keep it a secret. So it's better for you to keep the excitement and strategy of proposing to yourself. 
Cook for him
Use the saying- "The way to a man's heart is through his stomach." Cook a meal with love for him which is his favorite. By this he will be able to imagine the taste and sweetness of his upcoming life with you. Keep a soft and warm feeling so that he becomes sure that he wants to share his life with a girl like you.
Heart touching message
Whether you are giving a message through a hard-copy or an online card, give the message in your own words which comes from the bottom of your heart and be honest don't copy the heavy love lines from the internet or any source. If you will be honest with your message then the guy will feel more connected to you.
Give your 100 percent
Whatever you try to do for your love, always ensure that your feelings are genuine. Give your 100 percent in you message, so the guy feels that he is the special one for you. And it should be very clear from your message that why the guy is special for you.
Hope you like our article on How to propose a Guy.