I (Sunny) am  thankful to the owner of feelyourlove.com, who give me platform to share my real sad love story. I am writing this sad love story in Hindi, my love story goes like this.
Es duniya ki bheed mein jaisay mein kho saa gaya tha.
Naukri ki bhaaga daudi mein kuch aisa khoya ki pyar karnay ko kabhi time hi nahi mila. Jaisay ki pyar shabad toh meri dictionary mein hi nahi tha. Bas roj Bus stop par ghanto baithay rehna. ghanto bus ka intezaar karna aur phir office challay jana. Bas yahi roj ka kaam tha.
Sochta hu agar etna hi intezar kisi ladki ka kiya hota toh aaj akela na hota.
Magar mein nahi jaanta tha ki aaj k din kuch khaas honay wala tha…
Mein apne friend k saath lunch karnay k liye bahar nikla tabhi…
Neha:"Chalo aaj restaurant mein chaltay hai"
Me:"ha chalo"
Aur phir hum dono lunch k liye pass k hi restaurant mein challay gaye. Bas yahi wo jaga thi jahan aaj kuch alag honay wala tha. Jo mein bhi nahi jaanta tha.
Hum dono restaurant mein baithay aur phir lunch kiya. Ab bhi hamaray pass 30 mints hai. Toh hum dono yaha waha ki baatay karney lagay.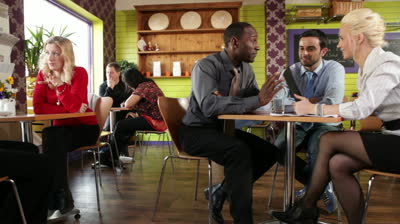 Pata nahi kyu aaj mein bahut kush tha, tabhi meri nazar padi us pe… wo sunder c ladki. Sach kahu toh meine aaj tak etni sunder ladki nahi dekhi thi. Meri nazerein toh  toh bas usi par hi thehar gayi thi jaisay. Dil chahta tha bas usi ko dekhta rahu. Par kya karey thodi hi der mein hamarey office ka time ho gaya aur hamay jana pada.
Dil toh nahi tha jaanay ka!!!
Mein jaatay jaatay bhi bas usi ko dekhta raha.
Hum dono jab sidiyon(stairs) se nichay utar rahay thay tabhi ek chota sa ladka hamsay takratey huay nikla. Pata nahi usay kis baat ki jaldi
thi, khair wo chala gaya. aur hum dono bhi chalay gaye.
Aglay din mein phir usi restaurant mein ja pahucha aur thik usi hi jaga par ja kar baith gaya jaha pehlay din baitha tha. Aur meri nazar phir usi ladki par padi, wo ladki bhi wahi baithi hui thi. Mein uska naam toh nahi jaanta tha lekin meine usko naam diya "ROSHANI".
Mein Roshani ko bahut der tak u hi dekhta raha aur muskurata raha, aur wo bhi muskurati rahi. Par thodi der mein mere office ka time ho gaya, aur mujhe phir se jaana pada. Mein usay dekh kar waha se uth kar chala gaya esi intezar mein ki kal phir se milu ga.
Aglay din phir mein usi restaurant  mein pahunch gaya aur usko dekhnay laga. Na jaanay wok aha khoyi hui thi. Par aaj usnay mujhe dekh kar smile di aurmein kush ho gaya. aur meine soch liya aaj esay apna mobile number dekar jaau ga.
Meine apni pocket se pen nikala aur kagaj(paper) dhundnay laga then mere side mein ek kagaj ka tukada pada tha meine usay uthaya aur usi par apna number likhna shuru kar diya aur meine apna number uskay table par rakh kar chala gaya.
Aglay din mein office k bahar apne doston se baat kar raha tha, par mera dhyan toh mere mobile par tha. Mein baar baar apna mobile dekhta aur doston se baat karta, mujhe intezar tha ki shaid aaj uska phone aa jaaye. Tabhi mere doston ne kaha kit u baar baar apna mobile kyu dekh raha hai. Meine unki baatoh ko taal diya aur waha se chala gaya.
Mein phir restaurant mein pahunch gaya aur apnay mobile ko dekhnay laga. Roshni bhi wahi baithi thi. Mein usko dekhta raha aur apne mobile ko dekhta raha umid thi ki shaid wo mujhe call karegi. Kaafi der waha baithay rehnay k baad. Mein waha se jaanay laga. Aur jaatay jaatay meine suna"HA 14TH FEB". 14th feb sun kar na janay mein kyu kush ho gaya. mein ghar aakar bhi yahi sochney laga yeh 14th feb ko kya hai? Kaafi der tak mein yahi sochta raha ki wo mujhse ki wo mujhse kya kehna chah rahi thi.
14th feb ……14th feb ko kya hai? Mein soch hi raha tha tabhi mere mobile par ek msg aaya. Dekha toh mere dost rahul ka msg tha "HAPPY VALENTINES DAY". Mein kush ho gaya. mujhe pata lag gaya ki wo mujhe valentines day par bulla rahi hai.
Aglay hi din mein office se jaldi nikal gaya. aaj pata nahi kyu mein bahut hi khush tha.
Raastey mein ek bouquet ki shop se meine ek acha sa bouquet meine liya, socha khali haath jana acha nahi lagta, es liye meine bouquet le liya. Aur waisay bhi yeh mera pehla Valentines Day tha, mein bahut khush tha. aaj tak meine bouquets parties mein hi diye hai, pehli baar kisi ladki ko dene jar aha tha.
Meine phir usi restaurant mein pahucha aur thik wahi jaga par ja kar baith gaya jaha mein hamesha baitha karta tha. Aaj mein bahut khush tha. Kyuki mein aaj pehli baar kisi ko bouquet denay ja raha tha. Aur wo bhi usay jisay mein pyar karta hu. Waisay toh mujhe pata bhi nahi chala ki yeh pyar kab ho gaya lekin ha hua.
Wo bhi wahi baithi hui thi. Mein kabhi bouquet ko dekhta aur kabhi usay dekhta. Tabhi wo bach Roshni k pass aaya jo mujhse us din restaurant k bahar takraya tha sidiyon(stairs) par. Mein sochnay laga ki yeh bacha yaha kya kar raha hai.
Wo bacha Roshni k pass baith gaya aur wo us se hass hass kar baat karnay lagi. Mein pichay baithay baithay yahi soch raha tha ki akhir yeh bacha kaun hai. Aur wo Roshni k pass kya kar raha hai. Chalo chodo wo bacha job hi homujhe toh aaj usay apna bouquet dena tha.
Mein jaisay hi utha wo bacha bhi utha. Us bachay ne Roshni ka hath pakda aur roshni khadi hui.
Lekin ab wo baat saamnay aayi jo mein sapne mein bhi nahi soch sakta tha. Jis ladki ka naam meine Roshni rakha tha. Us ladki ki ankhon ki roshni hi nahi thi. Mein kuch na kar saka.mein samaj hi nahi sakta thaki mein kya karu. Mein bas wahi khada raha. Jab tak kuch samaj mein aata wo log waha se jaa chukay thay.
Lekin sach kahu mein toot sa gaya tha. Par meine soch liya tha wo jaisi bhi ho pyar toh mein usi se karta hu. Chahay jaisi bhi ho mein usay apnau ga.
Aur mein aglay din mein wapis waha pahunch gaya apr aaj wo nahi aayi thi. Tabhi meine ek waiter se pucha, ki wo ladki joy aha aati thi wo
kaun hai.
Waiter:"us ladki ki ankhon ki roshni hi nahi thi. Wo apney bhai ko roj school chodney aaya karti thi. Aur tab tak yahi baithey raha karti thi jab tak uska bhai school se wapis nahi aa jata. Uskay bhai ka school yaha pass mein hi hai. Es liye wo apni bhen ko yaha baitha jaya karta tha."
Me:"par wo rehti kaha hai"
Waiter:"mein yeh nahi jaanta, jitna mujhe maaloom hai meine aap ko utna bata diya."
Etna sab sun ne k baad bas ek hi awaz aayi "hope I met u"- shaid hum phir se millay, aur I still lov u. mein hamesha tumhe chata rahu gaa. Kyu ki tumne hi es dil ko dhadkna sikhaya. Mein tumhara intezar karu ga.
I hope aap ko meri yeh sad love story pasand aayi ho.